What is happiness?
It is a state of mind when you understand who you are and your place within the matrix of the  Universe.
Destiny
It is easy to believe that your life is written somewhere, being it a palm leaf stored in a small village of India or somewhere in the heavens. In fact you are the co-creator of your life. Take this responsibility on board.
Hi, welcome to
ex-files.org!
The only place on the net to cater for all your relationship problems!
ex-files are the X-factors of the relationship scenery: the X being the unknown in the equation.
The word relationship is usually associated with the romantic kind; the couplehood that most earthlings are aiming for, and base the quality of existence on its outcome. However romantic togetherness is only 1 in the puzzle of interrelated emotions racing for attention.
Most earthlings do not recognise the strong connections between alienated emotional connections. The truth is that there are no separate aspects of life, such as spirituality, finances, love life, personal life, family and so on. We have only one life within which everything is interrelated. Whatever and wherever you learn something, could be readily used in every compartment. Learning is only good if you can put it into practice. Then it becomes Knowledge.
Introducing us: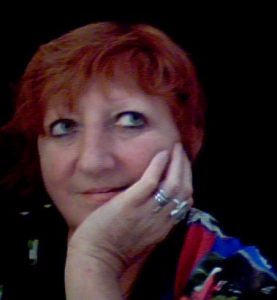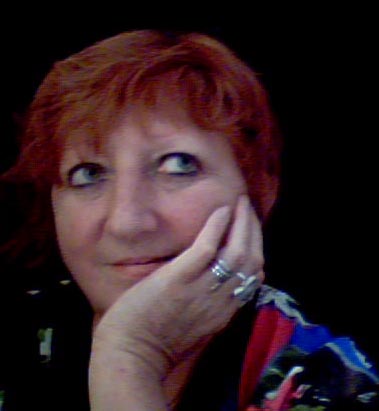 Hi, my name is Zsa Zsa Tudos. I am an educator, author and personal life coach. I have been teaching the mysteries of life and the universe for over 30 years; have been a relationship and family counsellor for 20; also a personal life coach for the same time. I also have 6 books published and working on a couple more at the moment.
I originate from the South of Hungary and currently living in London. I am saying currently because I lived in quite a few countries such as Greece, Spain, France and Brazil and I taught in many more on the road of learning, experiencing and understanding. These aspects are vital to my teachings for whatever I teach I experienced. I do not believe in academic learning unless strongly supported by practice.
You know every earthling has some kind of a call to follow. I consider myself to be on the quest of discovering solutions to the miseries of earthlings and make them understand that life is an extraordinary gift one needs to take on with curiosity and fire. On this path one can do but learn. I think of myself as an esoteric teacher in the purest sense. Esoteric is a Greek word meaning the highest knowledge that is only open for a small group of people. As you can see we use the word very loosely today. We call esoteric someone who lights a candle! It has nothing to do with it. It is a conscious and tiresome journey with amazing experiences.
During my practice I realized that the biggest joy and subsequently the biggest heartache of an earthling comes from human relationships. It is pretty logical for it is the only interactive communication we experience.
---
ex-files is created to aid people with any kind of emotional distress by unfolding the core and reshuffle understandings, expectations and misconceptions.

---
Until today I was engaged in personal, live teaching for small selected groups. Momentary I have few handfuls of students in various countries, some of them have been with me for 17 years! They are really beyond everyday understanding! And they still learn!
My students greatly benefitted from learning. They understand the matrix of the universe and their place in it, they love themselves, they learnt to make choices, they are open to experiences and new events, and they have aims and really good relationships. They also know how to heal, help aims to get on the right track and benefit from all the so called gifts given to earthlings.
So I reorganized my material and came up with solutions for online webinars – currently offered on Udemy – keeping in mind that life is short and we should make the most of it. It is all well but the mastermind is this website. ex-files.org combines the webinars, seminars, facebook page and the blog. If there is need we would take individual coaching, nevertheless we are working towards solving painful issues within the means of the community. When I say we, I mean myself and my most adequate students to chip in.
---
ex-files  is a teaching,coaching and healing platform I want to open in different languages to help more earthling on the international field

---
I am hoping for many students and members who value themselves enough to start learning how to value The Self and Life with it.
---
ex-files.org membership provides the following facilities to its members:
Free viewing of our live-interactive lessons on our facebook page – at least 12/year
Free admission to our discussion seminars – at least 4/year
Unlimited cruising on the site
Unlimited use of the blog where experts help in with guidance.
A real life coaching as the result of teachings
Overall change of views, self-confidence, self-respect and open-mindedness 
Invitation to ex-files local Meet-ups where applicable
All members – except those browsing for a month's fee – will benefit from our discounted reading service. 
---
Please understand, even though human relationships have many forms, the way you deal with them is pretty much the same. So these lessons are for everybody.
I would also warmly recommend my teachings to all, who take up any type of life coaching, even if the aim is hard cash and get rich fast. Without understanding human relations and yourself, you would not get far in life.
---
ex-files
lessons teach you to look at life from a widened comfort zone without fear and to find the state of mind we call happiness. We are multicultural and very capable of understanding specific questions and mishaps in multiracial relationships.
---
---
ex-files seminars
are platforms for discussions, questions and answers.
---
These seminars work around themes created from the most urgent, most popular and most interesting questions sent to us.
For example:
Clearing the mind before actions
Likes attract – what does it mean?
Online child abuse – what to pay attention to as a parent and a child
Who is your crush really?
What is your happily ever after?
What is cheating and why people cheat?
Past versa present – future
What changes in a relationship with children?
Forming a family, is it the aim of life?
and so on…
---
http://facebook.com/ex.files.org is a great platform where you can seek help with your issues
---
There is no question small enough to be tossed aside or forgotten. We are here to talk to and aid you.
Subscribe here for ex-files membership for only
$19.90/month!
when you sign up for a year. Should you choose a bulk payment for the 12 months period, would lend you on a month saving. Choose this option here for $218.90/year of fun and learning.
Or you might want to hang around for a month and allow yourself a tasting period. This would set you back $9.99. Click here.
I wish you well.
Live in the present!
ex-files.org the freedom of thoughts
Meet us!
As we go along the road we design forums to meet. Some of them will require your help and others work as separate entities.
As an example, Meet-up groups we only design for our members. It means that we need members. However the relationship courses on Udemy will work separately as well as providing learning ground for members. There are also Zsa Zsa's books in both paperback and kindle formats available on Amazon.
Ex-files.org is a valuable part of akiaphilosophy.com with akialight.com. It is designed to aid in everyday issues and hoping to create communities worthy of the name and meeting points with values.
Today, when hatred is so much implanted into the minds of earthlings - everybody is hating somebody for some kind of, usually fabricated reasons - we need open minded and good communities where we can learn each other. At the end of the story we are all earthlings and we live in interrelation.
Great Togetherness
The coaches on ex-files.org are well trained, good healers, well travelled and advance student in the mysteries of the universe.
One can only help if one is able to look at individuals without judging and preconceptions.