Sensible Dating Premium Course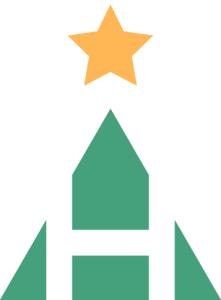 Dating is a tricky business. Since similar energies like each other, you will attract people with similar characteristics as yourself.
It is also a very dangerous road to set out to find your other half. Two half people never make a good couple. In this course we work on that too.
| Module 1 | The Beginning | |
| --- | --- | --- |
| Lecture 1 | Dating Questions | |
| Lecture 2 | Dating my Path | |
| Lecture 3 | Dating Get Ready to Rock | |
| Lecture 4 | Dating Miracle | |
| Lecture 5 | Dating Destiny | |
| Lecture 6 | Dating Soulmates | |
| Lecture 7 | Dating Twinflames | |
| Lecture 8 | Dating Questions2 | |
| Lecture 9 | Dating Thinking | |
| Lecture 11 | Dating Common Understanding | |
| Lecture 12 | Dating Self-Love | |
| Lecture 13 | Dating Emotion of Love | |
| Lecture 14 | Dating Pictures | |
| Module 2 | Dealing with Emotions | |
| Lecture 1 | Dating Questions3 | |
| Lecture 2 | Dating Emotion is Motion | |
| Lecture 3 | Dating Partner | |
| Lecture 4 | Dating Chemistry | |
| Lecture 5 | Dating Discovering Self | |
| Lecture 6 | Dating Discover Togetherness | |
| Lecture 7 | Dating 4Questions | |
| Lecture 8 | Dating Harmony | |
| Lecture 9 | Dating Mindset | |
| Lecture 10 | Dating Attraction | |
| Lecture 11 | Dating Depth of Feeling | |
| Lecture 12 | Dating Future Desire | |
| Lecture 13 | Dating 5Questions | |
| Lecture 14 | Dating Individuals | |
| Lecture 15 | Dating Partner Family | |
| Lecture 16 | Dating Respect Each Other | |
| Lecture 17 | Dating Learn Partner | |
| Lecture 18 | Dating Relations Life | |
| Lecture 19 | Dating 6Questions | |
| Lecture 20 | Dating Stocktaking | |
| Module 3 | Mastering the confidence | |
| Lecture 1 | Dating 7Questions | |
| Lecture 2 | Dating Confidence | |
| Lecture 3 | Dating Package | |
| Lecture 4 | Dating Experience | |
| Lecture 5 | Dating Expect | |
| Lecture 6 | Dating Explore | |
| Lecture 7 | Dating Excite | |
| Lecture 8 | Dating Exchange | |
| Lecture 9 | Dating Expand | |
| Lecture 10 | Dating 8Questions | |
| Lecture 11 | Dating Religion | |
| Lecture 12 | Dating Safety Blanket | |
| Lecture 13 | Dating Forceful Ignorance | |
| Lecture 14 | Dating Past Relationships | |
| Lecture 15 | Dating Insecurity | |
| Lecture 16 | Dating Responsibilities | |