Soul reading
is important for stock taking and decision making, for living in a situation doesn't allow us to see clearly. With the help of an expert events will be uncovered, actions understood and emotions cleared.
Soul reading
looks at given habits, attitudes and thought form might block your path and hinder you life. Making them conscious helps understand them and alter them.
Soul reading
only provides services for members and visitors of our sites. Readers are knowledgeable life coaches, with the capability of not only seeing the soul in the present, but far beyond, and able to give sound advice on your future.
Here is the link to check them out.
Soul reading
Analyzes the present, gives you the hindering and forwarding aspects with advance to clear or maintain.
This option will give you 1000 characters of summary for £25.
The second would focus on a particular question in depth.
This option will give you 2000 character of reading for £30.
If you want to know about your whole life you would choose this option.
In depth with 4000 characters for £50.
Would you be interested in any of the above options please pay here:
Members with the 20% discount pay here:
I wish you well.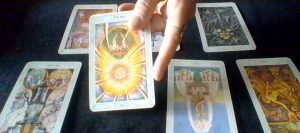 Live in the present!
© Ex-files.ORG